Diminished Value
Diminished Value is the amount by which the resale value of a damaged/repaired vehicle has been reduced for having sustained damage in the case of an accident. There are two (2) generally accepted types of accident related Diminished Value:
Inherent Diminished Value assumes optimal repair quality and is defined as the amount by which the resale value of a vehicle has been reduced simply because it has a damage history.
Repair Related Diminished Value includes any additional amounts by which the resale value may be reduced because of less-than-optimal repairs. This could include anything from cosmetic imperfections to major structural defects. Ideally, these repairs should be corrected by the repair facility and not included in the final determination of vehicle diminuation.
In the image that follows, it can be seen that the driver's door paint color is slightly different from the rest of the car. Additionally, the front hood is misaligned and does not close smoothly. These are examples of repair related diminishment.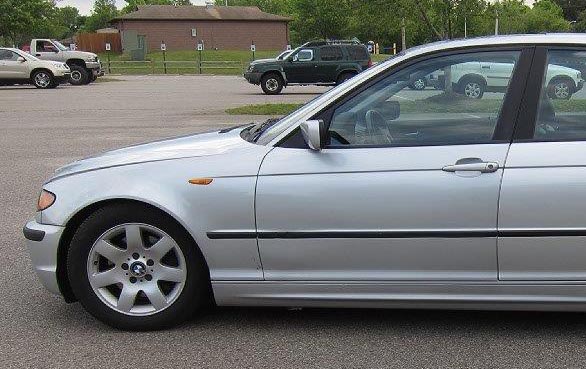 Diminished Value Appraisal
$300 plus travel* and tolls
A diminished value appraisal establishes the amount of inherent value that a vehicle may have lost due to an accident. This is usually done in cooperation with an insurance company or an attorney.
We are also available for court appearances**, if needed.
*Travel time
The first hour (round-trip estimate) is free. Any travel exceeding one hour round-trip (door to door) is $75/hour by car. Travel time is $50/hour for any transportation other than driving. Parking, tolls, etc. are additional. Motels, meals, and other related overnight expenses are billed at actual cost.
**Court Appearances
Expert Witness Robert Aftel has been recognized as an expert in Diminished Value in the Courts of Fairfax, Stafford, Prince William, Loudon, Alexandria City, Fredericksburg City, Henrico, Hanover, and Montgomery County, MD.
Court Fee Schedule Depositions / Court appearances are $250/hour for the first two hours, with a two-hour minimum. Subsequent time is $200/hour. The clock begins at the appointed hour which we are requested to appear. Cancellation fee is $200 for cancellation notice of less than 24 hours (business time) and $100 for cancellation notice of more than 24 but less than 48 hours. A cancellation notice of more than 48 hours will result in no charge.